Biography: Aleka Paizi was a Greek actress.
She was born in Heraklion, Crete in 1919 (her mother had origin from Sfakia and hos father from Ithaca) and studied the dramatic School of the National Theater. The family had economic comfort, as well as her father was, stripping, who has experienced difficult moments when he lost his business.
First appeare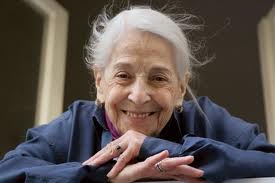 d in the theater in 1941, interpreting the Susanne "Βενταλια" of Carlo Goldoni was born, at the Center Stage of the National Theater. During the period of the civil war, he joined the group "United Artists". In 1946, formed the scriptwriters with the Municipality Starenio and Tito Vandi her first husband.
Cooperate with the scriptwriters Mousouris, Katerina, Elsa Vergi and others. From 1963 to 1966, interpreted several roles in projects from the State Theater of Northern Greece.
Alerka Paizi was at the same time great characters of Communism: participated in the Greek resistance during the occupation, through the AMU, emerged from the Makroniso, the Trikeri was arrested several times. After the declaration of the dictatorship in April 1967, he left abroad. Returning after the transition from dictatorship in Greece, has worked with the People's experimental theater of Leonidas Trivizas, with the Manos Katrakis, with the Theater Art Charles Bridge Κουν etc.
In The cinema first appeared in 1957, in the movie "SOME YEARS GIANNIS, the jar". Also played in the movie "The Mimikos and Mary" of Grigorios Xenopoulos, "The child of the road" of the Alipheri"district of the dream" A. Aleksandrakis etc.
abroad, worked in italian cinema. Appeared in the tv, the most famous role to "Pantheous Chrisostomis" of the tassosAgthanasiadis directed by Vassilis Γεωργιαδη.
On 28 November 1994, in the event of the Center for study and research of the Greek Theater, was awarded for the total offer the prize "Marika Κοτοπουλη.
In 2008, he participated in the report and corresponding album naked portraits titled "White Paper" the photographer Block Diamantopoulou.
He died on 4 February 2009, after several months of adventure with health, about a month before the lead role in "Sonata tou Selinophotosς" stage transfer of the poem of Yiannis Ritsos having served the theater for more than 60 years. Was buried in the cemetery.